Exhibition in Origo square "Science Inspires"
21.September, 2021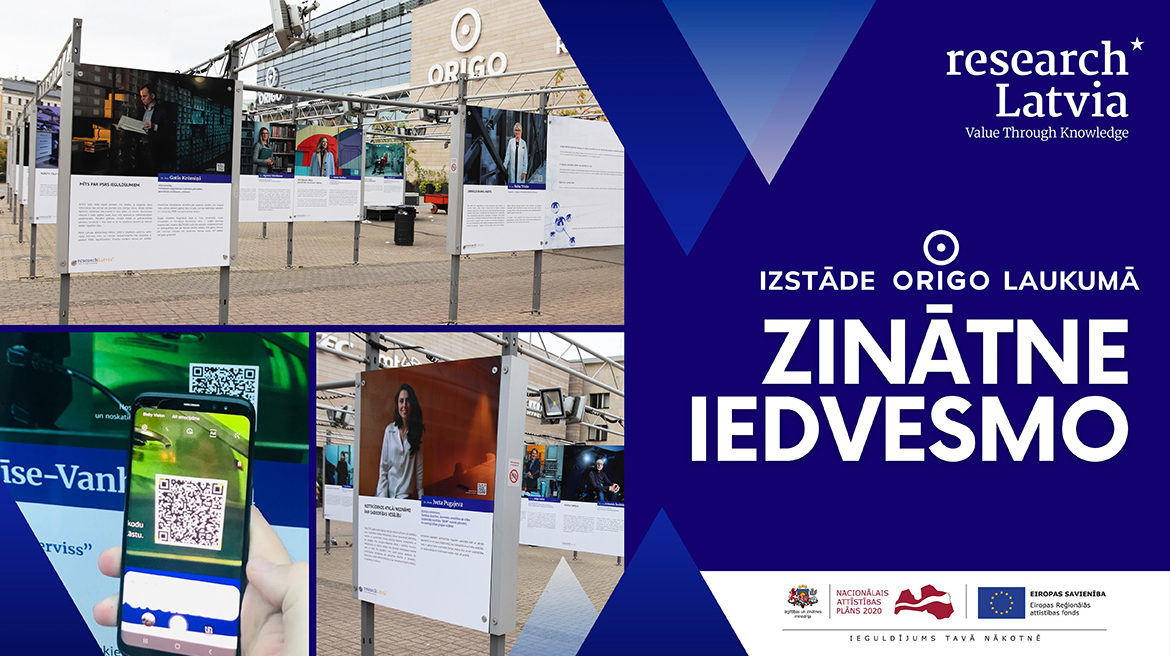 The use of innovative and interactive technologies in shopping malls around the world has been a trend for several years, and Origo has also introduced innovative solutions
for a more comfortable everyday life for customers and a new shopping experience that would not be possible without scientific achievements and discoveries.
From September 16th in the square near the shopping center Origo, anyone can enjoy an open-air large-scale exhibition "Science inspires!",
which tells about 50 scientists – creative and inspiring personalities in modern Latvian science. The exhibition consists of photo portraits and descriptions of researchers,
and using a QR code application, everyone can watch a three-minute video story on their smartphone thus getting to know both the scientist and the scientific field he represents.
Welcome to see the open-air exhibition in the Origo square!
‹ Events archive