Important information for visitors
01.March, 2022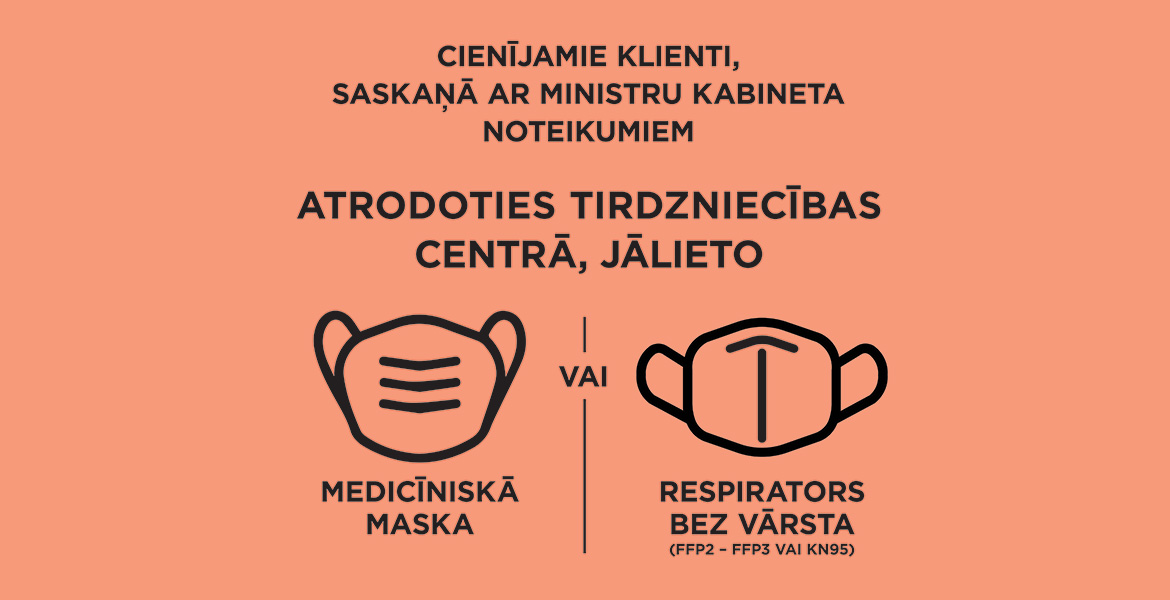 From 1 March, when entering Origo Shopping Centre, you do not have to show a vaccination or recovery certificate.
You can enter Origo Shopping Centre only with a medical mask or non-valved respirator (FPP2-FFP3, KN95).
Medical masks or respirators must also be worn by people who are vaccinated or have recovered from the virus.
Children aged 7–12 may continue to use a non-medical (fabric) mask.
Children under 7 and people with obvious mobility impairments or mental health disorders which result in a lack of skills in the use of a face mask are allowed not to use a mask.
Visiting cafés and restaurants is possible with an interoperable Covid-19 vaccination or recovery certificate together with one of the following documents.
identity document (ID card or passport);
driving licence;
pupil's card;
student's card;
pensioner's card;
certificate of a recipient of a service pension.
Children under 18 do not need to show a certificate of vaccination, recovery or testing when visiting cafés and restaurants. At the same time, children under 18 are still required to show an identity document to verify their age:
identity document (ID card or passport);
pupil's card;
if a child under 15 is accompanied by a parent, the parent's passport with the child's name written in it.
If you need to clarify the opening hours of a particular shop, please, contact Origo information desk.
Thank you for your understanding!
Origo
‹ Events archive