Italian brand Carpisa new store in s/c Origo opened
06.February, 2023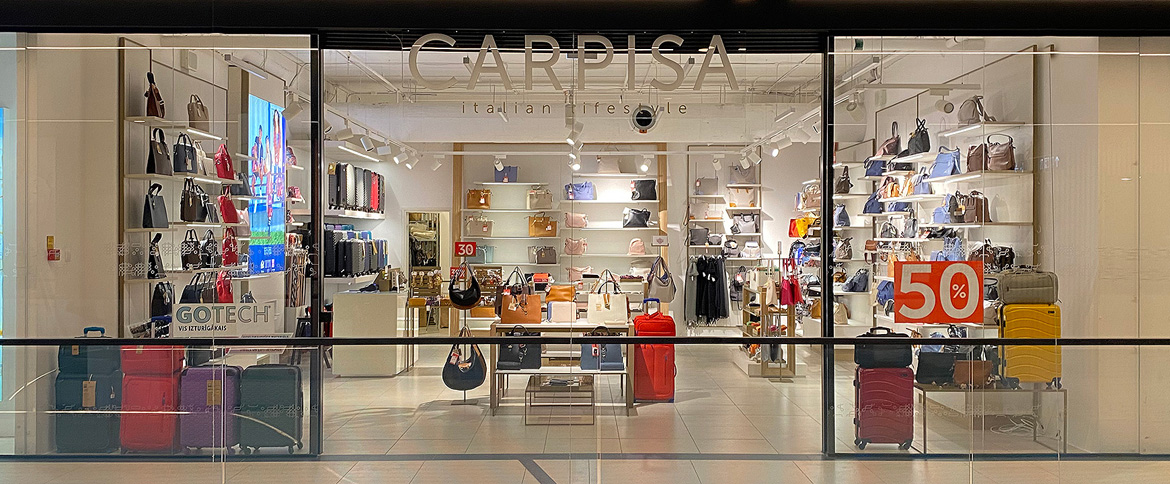 Dear s/c Origo visitors,
A new store has opened its doors on the 2nd floor of s/c Origo – the Italian brand of bags and accessories CARPISA. In the approximately 100 square meter large CARPISA store product range, you can find a wide range of handbags and shoulder bags, wallets, travel bags and accessories for a modern and confident person who follows the latest fashion trends and is looking for elegant accessories. CARPISA is modern, its collections are created according to the best Italian design traditions and its strength lies in the wide range of assortment, which offers an excellent price-value ratio.
"We are very happy to open a store in s/c Origo! Because we believe that accessible elegance and fashion bring joy and confidence to our lives, and we want to give this opportunity to everyone," said Kitty Reinfeld, KELBAG SIA board member.
The CARPISA brand was founded in 2001 and has become one of the leading European retail networks in the segment of fashion handbags and luggage with a network of more than 400 monobrand stores.
Have great purchases in the new Carpisa store on the 2nd floor of s/c Origo!
T/c Origo
‹ Events archive