ORIGO ZELTA DZIESMA 2018
14.Janvāris, 2019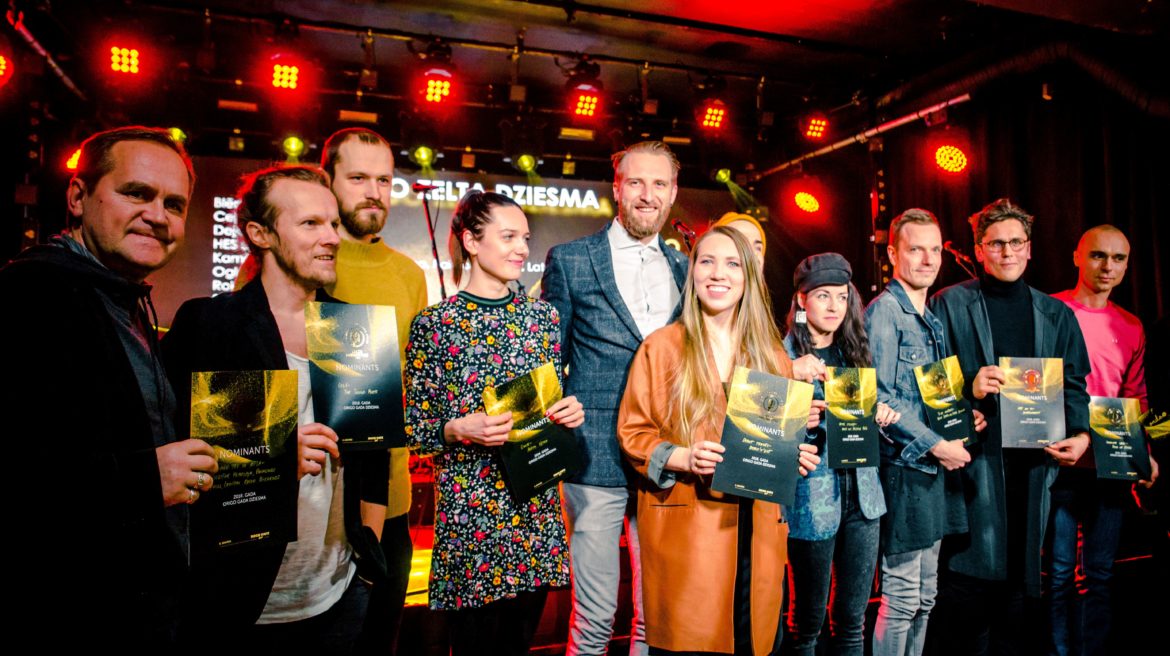 8. janvāra pēcpusdienā Latvijas 1. Rokkafejnīcā tika paziņoti visaptverošākās mūzikas nozares balvas Zelta Mikrofons nominanti. Uz iekļūšanu pieciniekā šogad pretendēja 121 albumi, 57 dziesmas, 60 videoklipi, 24 debitanti un 9 koncert ieraksti video formātā, kopskaitā 271 pieteikums.
16 kategorijās nominantus nosaka žūrija 43 nozares ekspertu sastāvā. Vienīgā kategorija, kurā vārds tiek dots tautai, ir šī gada jaunā nominācija ORIGO ZELTA DZIESMA 2018. Salīdzinot ar iepriekšējiem gadiem, šogad nobalsot par sev tīkamāko dziesmu varēs elektroniski – tiešsaistē origo.lv, kur pirms balsošanas būs iespējams noklausīties visas 10 dziesmas un izvēlēties savu favorītu.
Nobalsot par savu Zelta dziesmu var 14.01.-10.02.2019 gan no savām vied ierīcēm, gan izmantot planšetdatorus t/c Origo otrajā stāvā Zelta Mikrofona 2019 tikšanās telpā. Origo.lv balsošanai par savu ORIGO ZELTA DZIESMU 2018 ir nominētas desmit dziesmas:
Blēņas – Aija Andrejeva
Ceļš – The Sound Poets
Dejot trakāk – Astro'n'out
HES un tu – Instrumenti
Kamēr tev ir mīla – Kristīne Prauliņa, Raimonds Pauls, Latvijas Radio Bigbends
Ogles – Prāta Vētra
Roku Okeāns – Bermudu Divstūris
Salauzta sirds  – Dons & Ozols
Tu esi labākais – Reinis Sējāns & Intars Busulis
Zemes stunda – ansis & Kristīne Pāže
Balsojuma rezultāti kļūs zināmi 12. februārī, kad notiks 23.Mūzikas ierakstu gada balvas Zelta Mikrofons 2019 ceremonija Dailes teātrī. Ceremoniju klātienē apmeklēs visi nominanti, atbalstītāji, žūrijas pārstāvji, bet ikviens interesents Latvijā un citur to varēs vērot tiešraidē Kanālā 2, portālā tvplay.lv, kā arī ar nobīdi kanālā LNT.
Foto no nominantu paziņošanas pasākuma 8. janvārī. Foto: Ritvars Stankevičs
‹ Notikumu arhīvs