"Duni" store opened at s/c "Origo"
16.September, 2022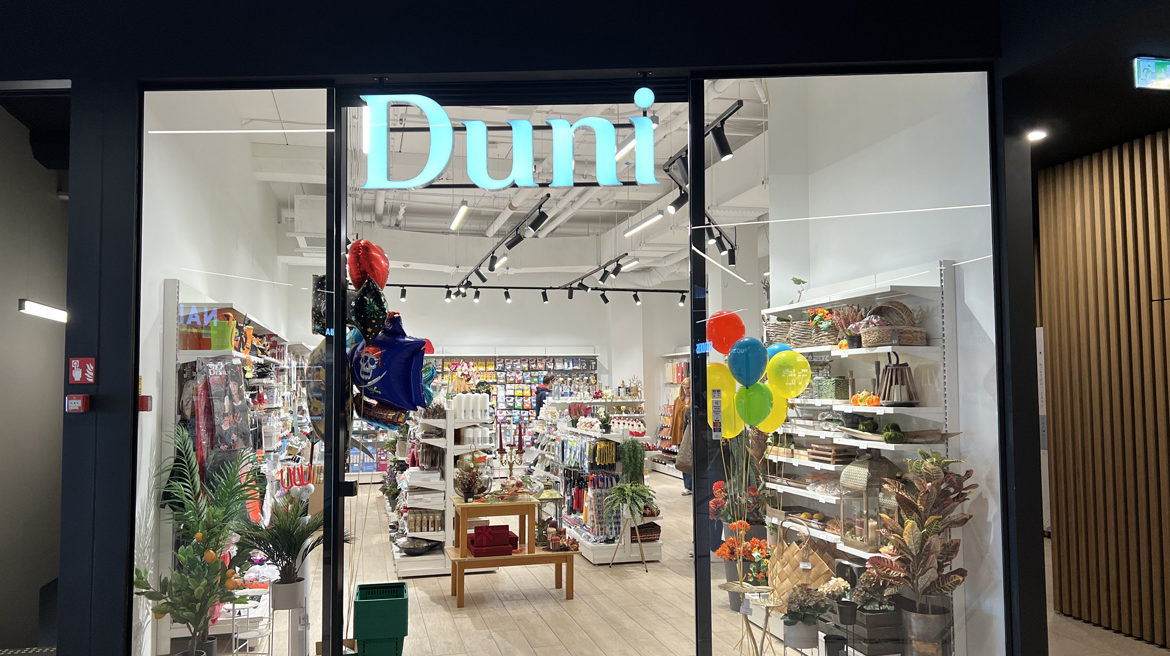 Adding to the list of tenants and offering visitors even wider choices, a new "Duni" store was opened on September 15th at s/c "Origo" offering s/c visitors a wide range of necessary and useful items for everyday life.
The new "Duni" store is opened on the 1st floor of the new building of s/c "Origo" near the "B" entrance. In the new store, visitors have access to a wide range of interior design goods and accessories, as well as practical goods for the home and garden, to please themselves and surprise relatives and friends in the rush of everyday life and during the holidays. Since 1994, when the first "Duni" store was opened, the mission of the store has always been to give everyone the opportunity to create a unique style of their home design with the help of high-quality design goods and accessories. That's why every item available in the store is first carefully evaluated to assess its fit with the store's values, beliefs and message.
We are pleased that Duni store has joined our tenant mix, providing an opportunity to stop in the hustle and bustle of the city to get both purely practical things and also decorations for furnishing your home. Caring for a comfortable and pleasant environment is also our responsibility, so we continue to develop the multifunctional center "Origo" as one of the most accessible shopping centers for city guests and residents. See you at Duni Origo store!
‹ Events archive