EVENT – Doing Good Day at Origo on 5 September
04.September, 2023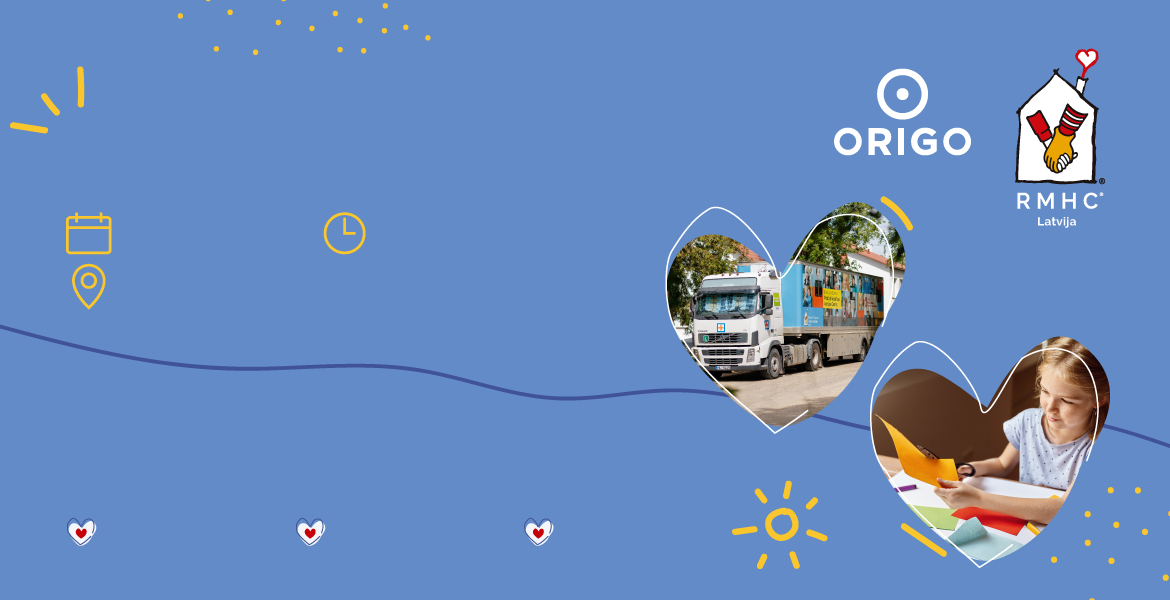 As part of the International Day of Charity, on 5 September from 14:00 to 18:00, the Doing Good Day event will take place in the square in front of Origo Shopping Centre and in the atrium to raise awareness and encourage people to make doing good a habit – to take care of themselves, others and their fellow human beings. Doing good starts with yourself, by taking care of your daily life, reflecting on your daily habits, diet and activities. Thoughtful daily habits from a young age also help to maintain health, which is important when thinking about the health of children, young people and the society in Latvia.
"Origo Shopping Centre developed by Linstow Baltic is committed to an inclusive society and promoting public health through various socially relevant and educational activities as part of the company's sustainability strategy. To celebrate the International Day of Charity, we invite everyone to review their daily habits and learn new knowledge and skills in the creative workshops of Origo Shopping Centre during the Doing Good Day so that we can all live together in a more inclusive, healthy and sustainable society," says Evija Majevska, Commercial Director of Linstow Baltic and Origo Multifunctional Centre.
During the event, everyone interested will have the opportunity to get acquainted with the activities of the Ronald McDonald House Charities Latvija (RMHC Latvija) Mobile Health Care Center for children, and families with children will be able to participate in various healthy lifestyle workshops related to healthy eating, healthy sleep and exercise.
Together we will create a 'Habit Heart' where everyone can pin their own heart – making themselves and others remember that doing good is a virtue and a value, a habit that only needs to grow in strength;
The Nutrition Gnome will invite everyone to create their own reminder to think about what and how we eat;
The 'Good Sleep' workshop will discuss the prerequisites for healthy sleep and everyone will be able to make their own healthy sleep clock;
'Ideas Station for Daily Movement' – here everyone will be able to find ideas for healthy everyday movement.
For already 13 years, the Ronald McDonald House Charities Latvija (RMHC Latvija) Mobile Health Care Center (Care Mobile) for children, in cooperation with medical specialists from the Children's Clinical University Hospital and other medical institutions, has been making daily trips to the regions of Latvia to provide timely and high-quality free medical consultations to children closer to home. Over the years, a total of 55,960 medical specialist consultations have been provided to children throughout Latvia.
You are welcome to visit!
P.S.: The event will be filmed and photographed, and the material will be used for Origo and publicity purposes.
‹ Events archive