GAN BEI ORIENTAL CUISINE RESTAURANT OPENS IN ORIGO SHOPPING CENTRE
23.March, 2022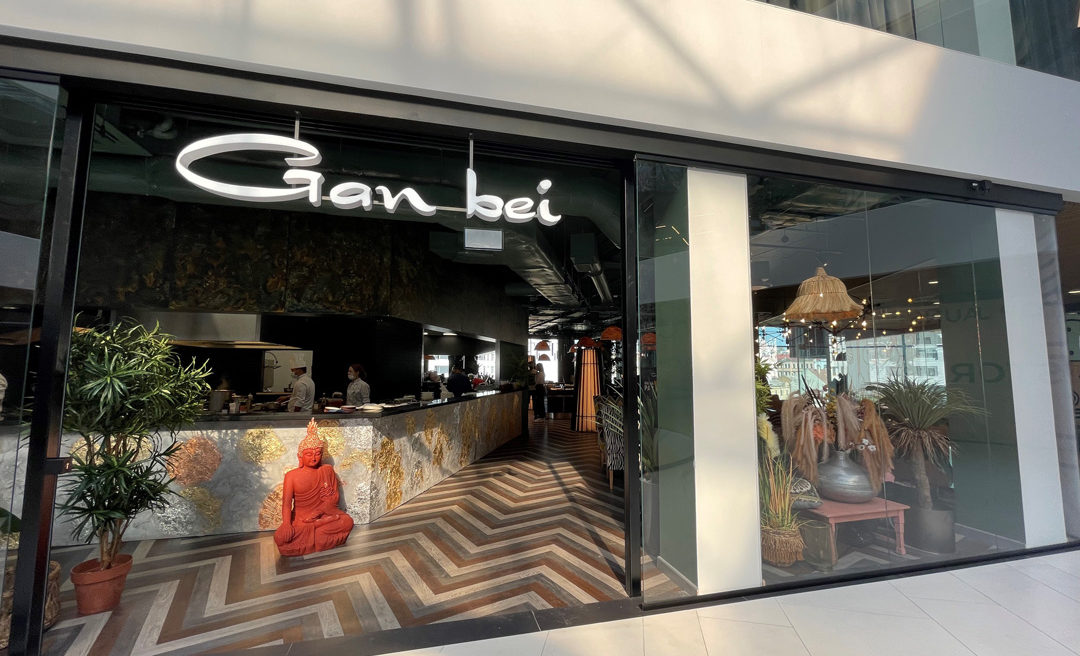 On 23 March, Gan bei restaurant opened on the 3rd floor of the new Origo shopping centre building, further expanding the tenant line-up and offering visitors even more choices. It will add to the dining options in the city's favourite shopping centre, where you can enjoy a leisurely lunch or dinner while enjoying tranquillity just steps away from the bustle of the city.
Gan bei's 406 m2 of floor space will accommodate up to 150 guests at a time. The oriental restaurant's interior design concept is inspired by wild nature, the jungle and the animals that live there. Evergreen, sunlit and lush floral motifs set the mood, helping to conjure up a special feeling of a rainforest after rain.
A total of EUR 500 000 has been invested to open the restaurant, which will provide jobs for 30 employees.
"We are proud of what we have achieved. We are happy to be evolving, moving forward and strong enough to open yet another new and modern restaurant in the heart of Riga with a magnificent view of the city. We would like to thank the whole Origo team for their support and look forward to a successful, long-lasting and definitely delicious cooperation," says Natālija Pavlova, owner of Gan bei.
The shopping centre combines shopping and entertainment opportunities under one roof. It has 159 shops and 18 restaurants and cafés. The spacious underground car park can accommodate 248 cars and 70 bicycles, and there are five electric car charging points.
Enjoy the special opening offer!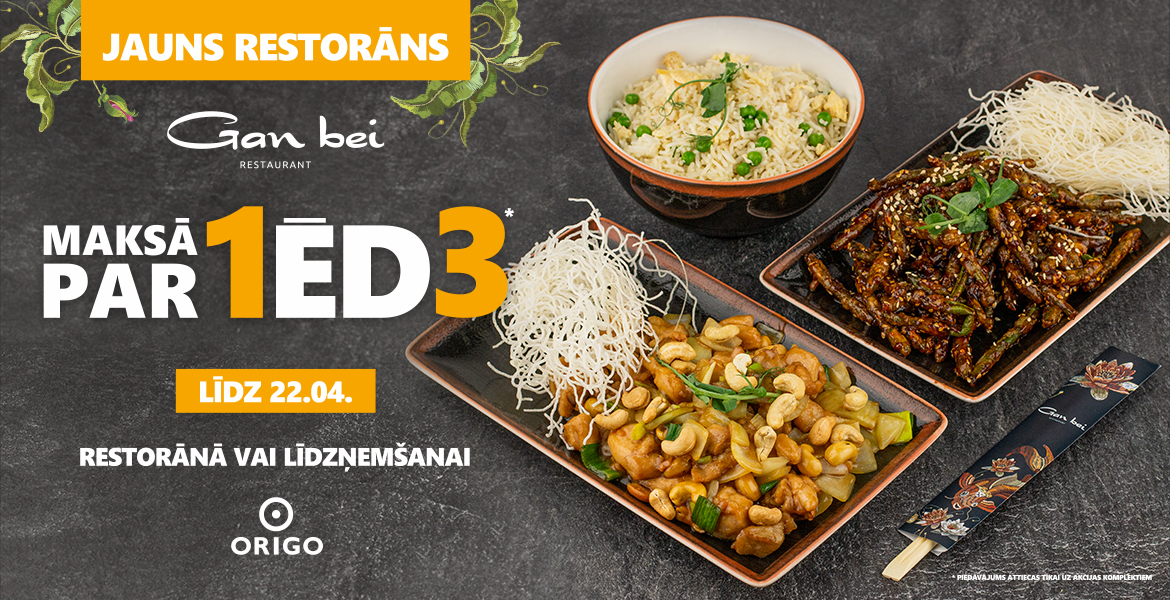 We look forward to welcoming you at Origo!
‹ Events archive