Invitation to design masterclasses at innovation and scientific achievements exhibition space RTU and Origo Future Stop
05.July, 2023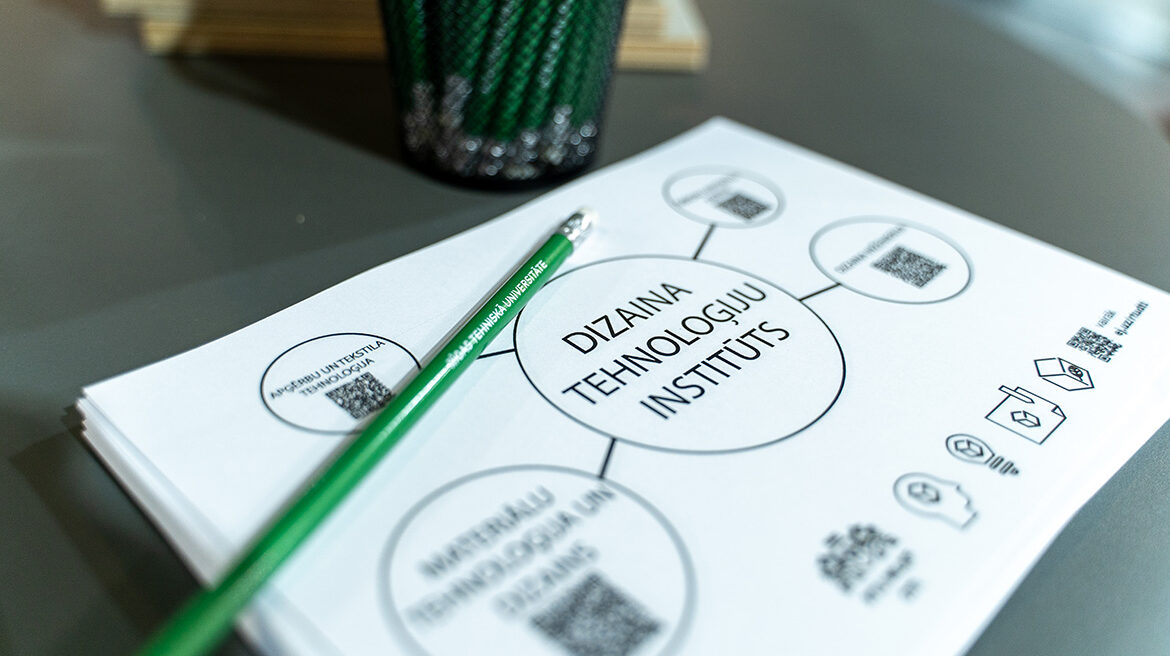 On Thursday, 6 July, design masterclasses will be held at the innovation and scientific achievements exhibition space RTU and Origo Future Stop, led by the faculty and students of Riga Technical University (RTU) Institute of Design Technologies. The masterclasses will also provide an opportunity to find out more about study opportunities at RTU.
The exhibition space is located on the second floor of the new building of Origo Shopping Centre, Stacijas laukums 4.
At 11:00, prospective students and anyone interested will have the opportunity to try their hand at a task equivalent to the drawing entrance exam for aspiring product designers wishing to study in the professional bachelor's programme "Materials Technology and Design". The masterclass will be led by third-year student Elīza Vilciņa.
Also, at 11:00, a masterclass in leather design will be held, led by Agrita Krieviņa-Siliņa, practical associate professor at the Institute of Design Technologies. She is a designer who wants to preserve historical values in modern products. Agrita is engaged in research and imitation of old shoes at the World Latvian 3×3 gatherings and elsewhere. Together with her daughter she created the project 100 Pastalas, travelling around Latvia and the world, teaching people how to make pastalas (Latvian folk footwear) with their own hands.
In the leather masterclass, visitors will have an opportunity to learn about sustainable use of leather, drawing to scale, and about leather material, techniques and technology. Participants will take away not only new information, but also a finished design – a phone case, a beach bag, a pastala or any other leather product that will be made without sewing. We would like to thank KVIST for the raw materials!
Until the end of August, the exhibition space RTU and Origo Future Stop will host an exhibition of works by students of the Institute of Design Technologies, presenting examples of sustainable design. The exhibition depicts the different directions in which future design and designers are developing, for example, part of the award-winning recycled tyre pellet outdoor furniture collection, several exterior design products that can also be used indoors, the clothing collection Unknown, which tells about the ability to survive and abstract from the outside world by staying in the underwater realm, etc. You can also watch a short film about the students' design works from different years, showing the diversity of products and ideas, from clothing and design elements to the exhibits of the science centre Futurimo Riga.
The objects in the exhibition are bachelor works by students of the Institute of Design Technologies.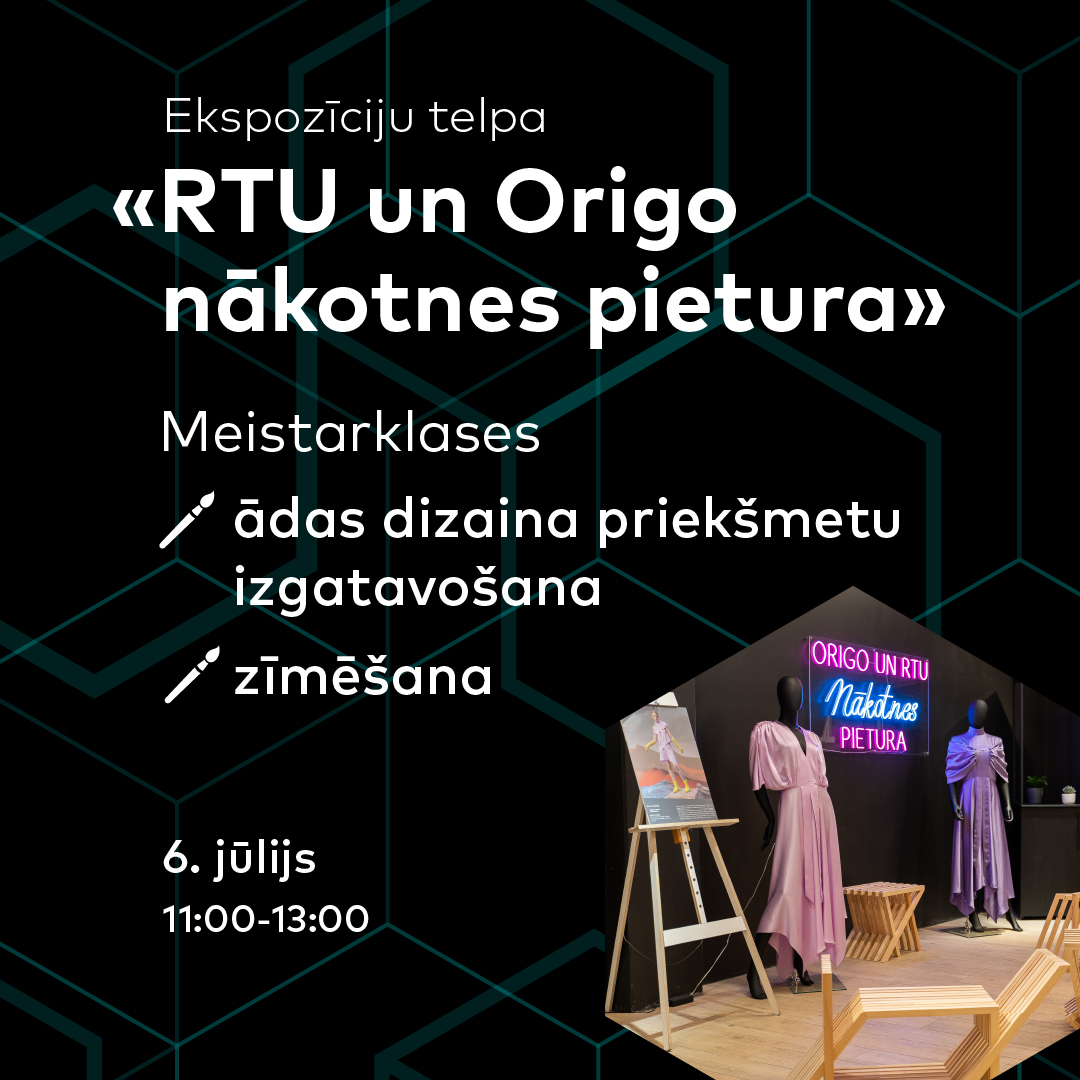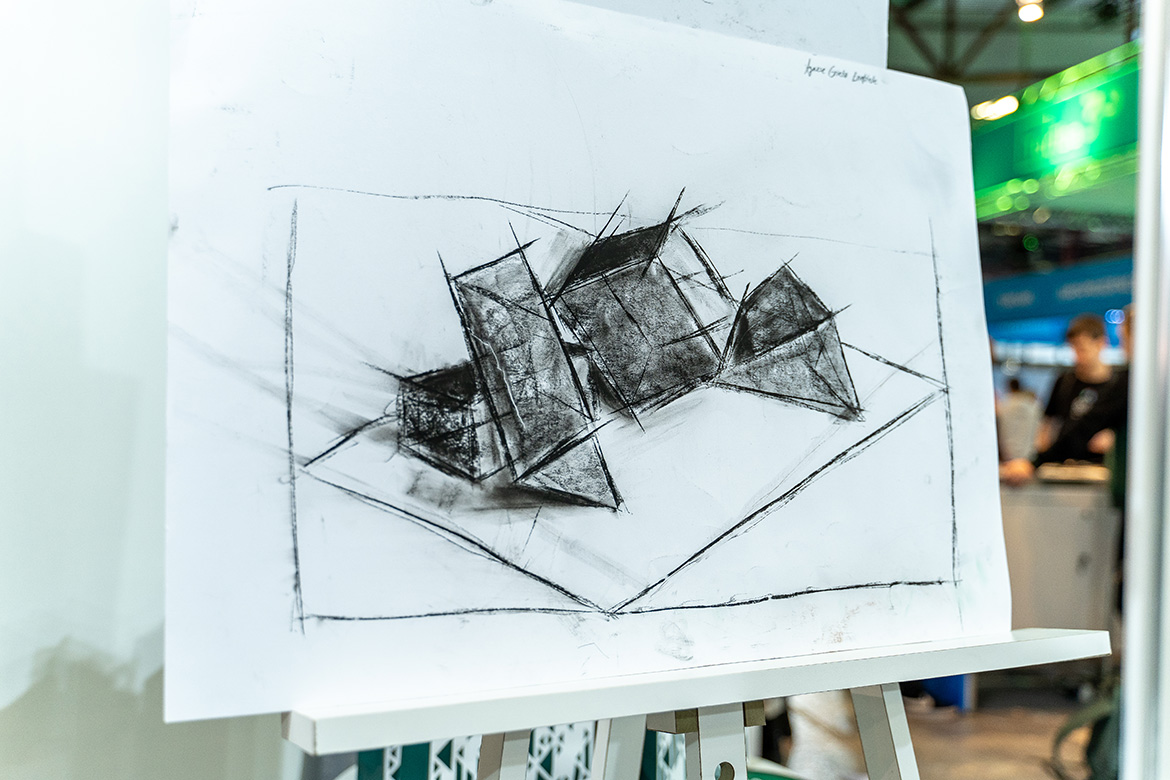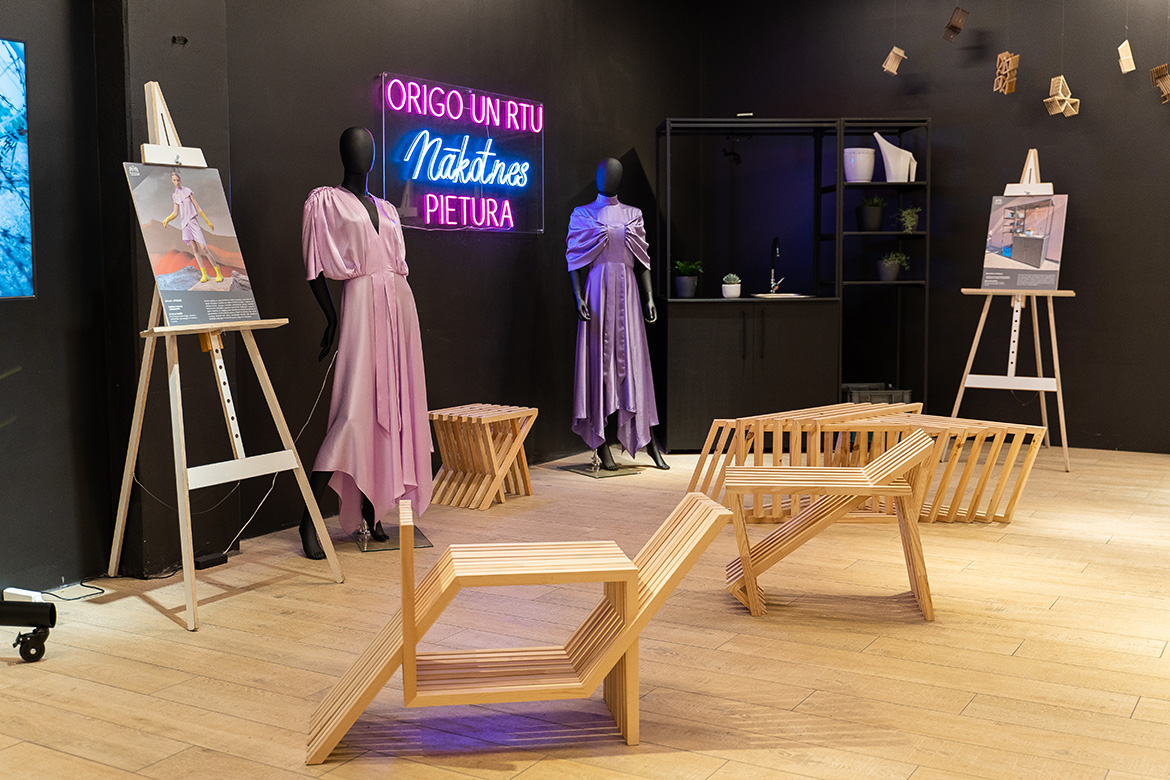 ‹ Events archive