Officewear reinvented
11.August, 2022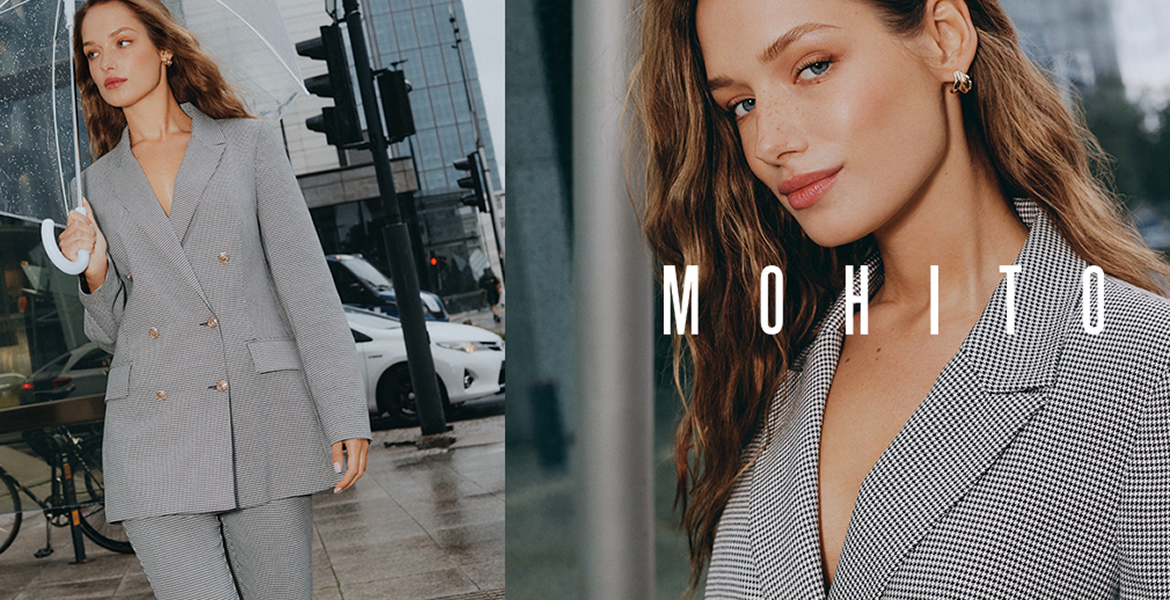 Coming back to work, and yet still reminiscing moments on the paradise beach? Make sure that next Monday at the office is a pure pleasure – choose bold and powerful MOHITO styles to look professional and not boring at all!
Edge of Elegance collection is a fashionable take on the classic officewear – these clothes and accessories are something! Houndstooth, stripes or checks make eye-catching fashion accents. The energetic colors, red and cobalt, perfectly complement white, black and gray typically associated with dressing for work.
Let's have some appreciation for a few classic work outfits too! A white shirt and a pencil skirt – this set is always stylish and very feminine. A shirt dress is such a comfort – spice it up with a radiant color! Even a gray oversized suit might be sexy! Especially when you combine it up with the right accessories: high-heel boots, mini purse or gold jewelry. See for yourself that a professional look can be feminine and modern. Avoid clichéd styling and kick-off the week charged with good energy!
‹ Events archive