Biroja apģērbu atdzimšana
11.Augusts, 2022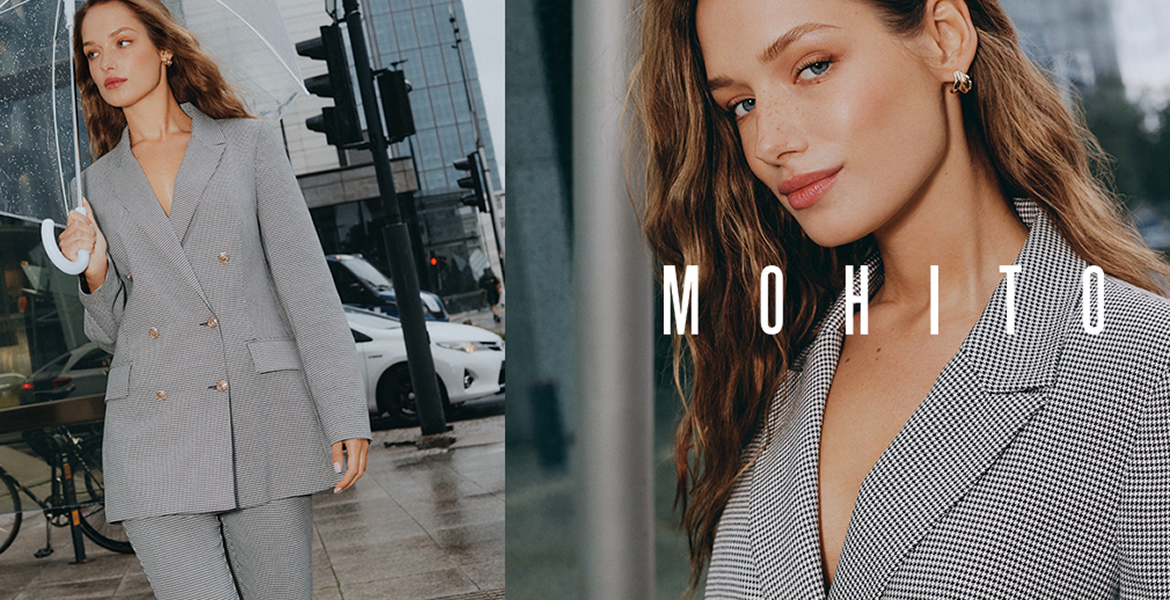 Esi atgriezusies darbā, bet joprojām kavējies atmiņās par laimes mirkļiem paradīzes pludmalē? Lai katra pirmdiena birojā sagādātu prieku, izvēlies drosmīgu un jaudīgu stilu no MOHITO. Izskatīties profesionāli, bet ne garlaicīgi!
Kolekcija Edge of Elegance nozīmē biroja apģērbu stilīgā izpildījumā – šie apģērbi un aksesuāri ir kaut kas satriecošs! Zoskājiņu raksts jeb houndstooth, svītras un rūtis veido pamanāmus akcentus. Savukārt enerģiski sarkanais un kobalts lieliski papildina balto, melno un pelēko krāsu gammu, kas parasti asociējas ar lietišķo apģērbu.
Tomēr arī klasiska joprojām ir uzmanības vērta. Balts krekls un zīmuļsvārki – šāds komplekts vienmēr būs aktuāls un ļoti sievišķīgs. Kreklkleita nozīmē komfortu. Papildini to ar spožu krāsu! Pat pelēks lielizmēra uzvalks var būt seksīgs. It īpaši, ja to papildina ar pareizajiem aksesuāriem: augstpapēžu zābakiem, mazu somiņu vai zelta rotaslietām. Pārliecinies pati, ka profesionāls izskats var būt sievišķīgs un stilīgs. Izvairies no klišejiska stila un sāc nedēļu ar labu enerģiju!
‹ Notikumu arhīvs