Origo Shopping Centre invites you to visit the unique large-scale open-air exhibition The Land that Sings. On the Way to the Film, which presents historical events in a fascinating way
03.July, 2023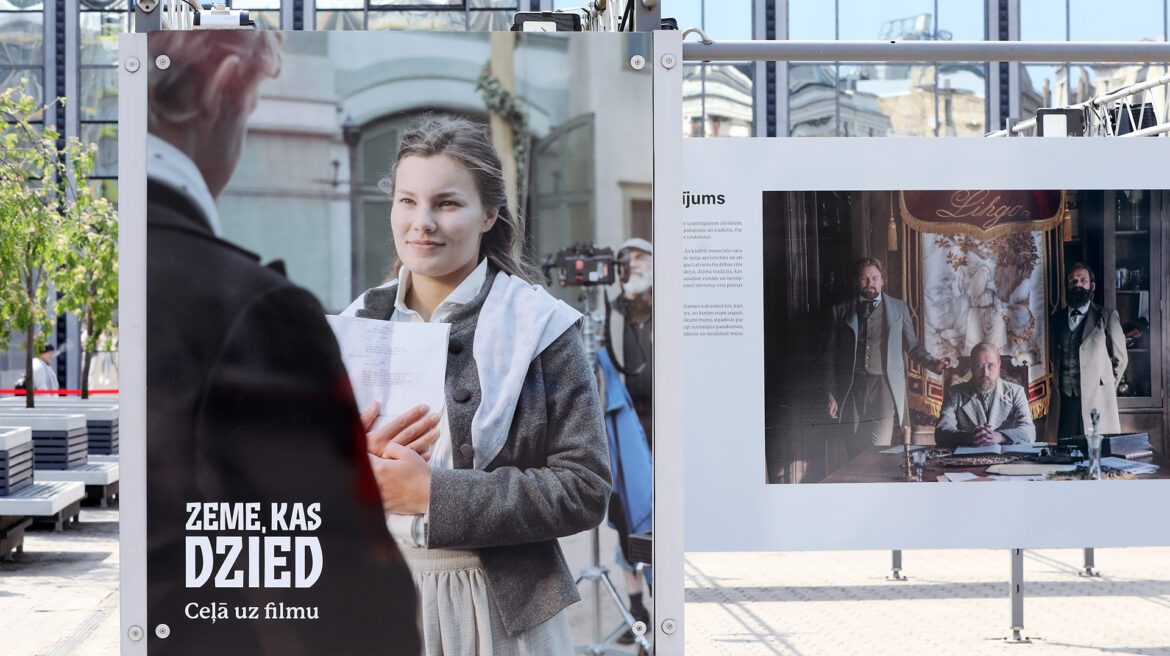 "One of the goals of the SC Origo's sustainability strategy is to support the sustainability of culture, not only by making events accessible to the public, but also by preserving cultural and historical values that are important to the Latvian state. It is no coincidence that Origo Shopping Centre has repeatedly engaged in activities promoting the Song Festival movement by dedicating an open-air exhibition space for displays and a square for musical events. It was in this square that 150 years ago – in 1873 – choirs from Vidzeme and Kurzeme were greeted by Latvian students assigned by the organisers of the first singing festival, whose task was to escort the festival participants to the Riga Latvian Society House, where the opening ceremony of the first festival took place."
To highlight the historical significance of the square, see the historical message in the video:
Source: LTV1, Rīta Panorāma 26.05.2023.
The large-scale outdoor exhibition The Land that Sings. On the Way to the Film is an important addition to the programme of the XXVII Latvian Song and XVII Dance Festival. It also serves as a reminder and encouragement – each of today's ideas can become a tradition for future Latvian generations!
The historical feature film The Land that Sings (Zeme, kas dzied) tells the story of the first singing festival in 1873. The premiere is expected in November this year, marking Latvia's national holiday month.
The exhibition is free and open to the public until the end of Latvia's song-filled summer. Everyone is also invited to share their special, untold Song Festival story by posting it on Facebook or Instagram and using the hashtag #origodzsvstasti. These stories will have the chance to win a gift card!
Read more: https://www.tvnet.lv/7803477/dziesmusvetku-ieskana-t-c-origo-aicina-uz-unikalu-brivdabas-izstadi
‹ Events archive