The exhibition OASIS IN THE CITY on 3rd floor of the Origo shopping center
17.November, 2023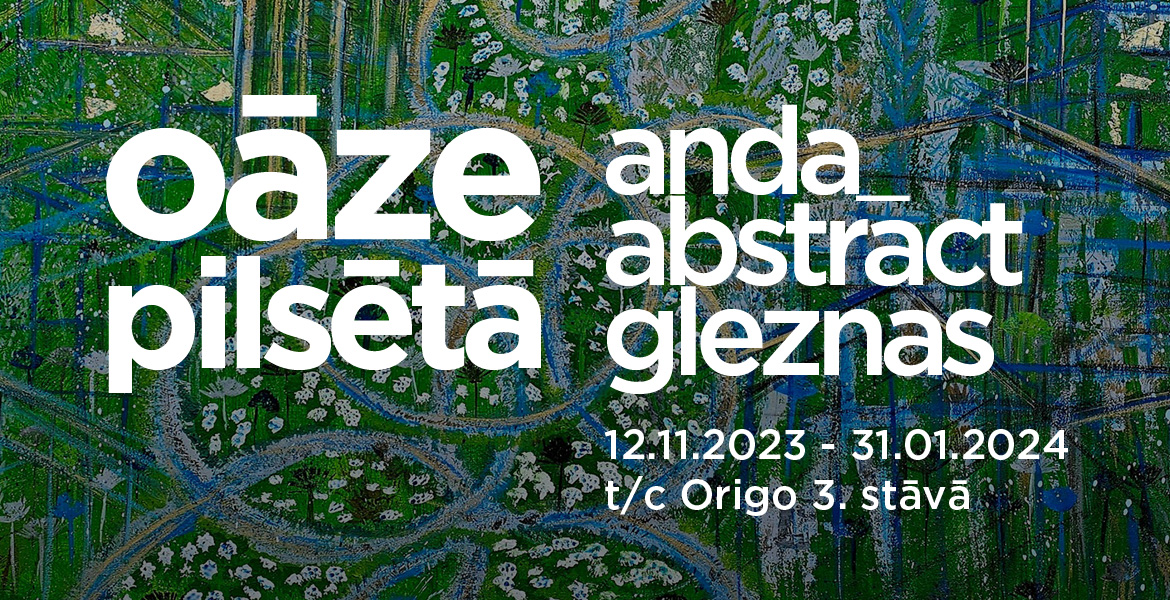 The exhibition OASIS IN THE CITY about special places – oases – by the young abstract expressionist artist Anda_abstract opens on the third floor of the Origo Shopping Centre.
The main theme of the exhibition is OASIS IN THE CITY – a place in a desert region with a water source and plants in a small area. Oases are everywhere and we all have our own, they are in nature and in people.
Anda_abstract's new series of paintings – OASIS, which includes works in different formats, has a consistent colour mood and is dominated by maroon, black, turquoise, blue and gold.
The titles of the artworks describe the mood: Oasis, Rain, Oasis in the Desert, Oasis in Flowers, Oasis in the Sun, Oasis in the Wind, Oasis in the Castle, Oasis in the City.
The artist uses natural processes to describe the inner world of human feelings and experiences, the subconscious, where there is joy, sadness and longing. Oasis is a special place for everyone, where you can find peace and rest from the hurry of everyday life.
As part of the artworks for the exhibition, artist Anda_abstract has painted a large-scale painting OASIS IN THE CITY (150x100cm, canvas/oil). The work uses acrylic paint and gold in different layering techniques, combining blue, green and white colours in several layers to depict the modern architecture of Riga city centre in an abstract manner as an OASIS in the heart of Riga, where the industrial background alternates with the city's GREEN islands of OASIS.
"I painted OASIS IN THE CITY using a variety of techniques, through which I tried to depict the central artery of the city, the architecture and the influence of the modern era!" – says artist Anda_abstract about her large-scale work.
The exhibition is open from 12.11.2023 to 31.01.2024
‹ Events archive