Welcome to the reconstructed shopping centre Origo!
12.November, 2020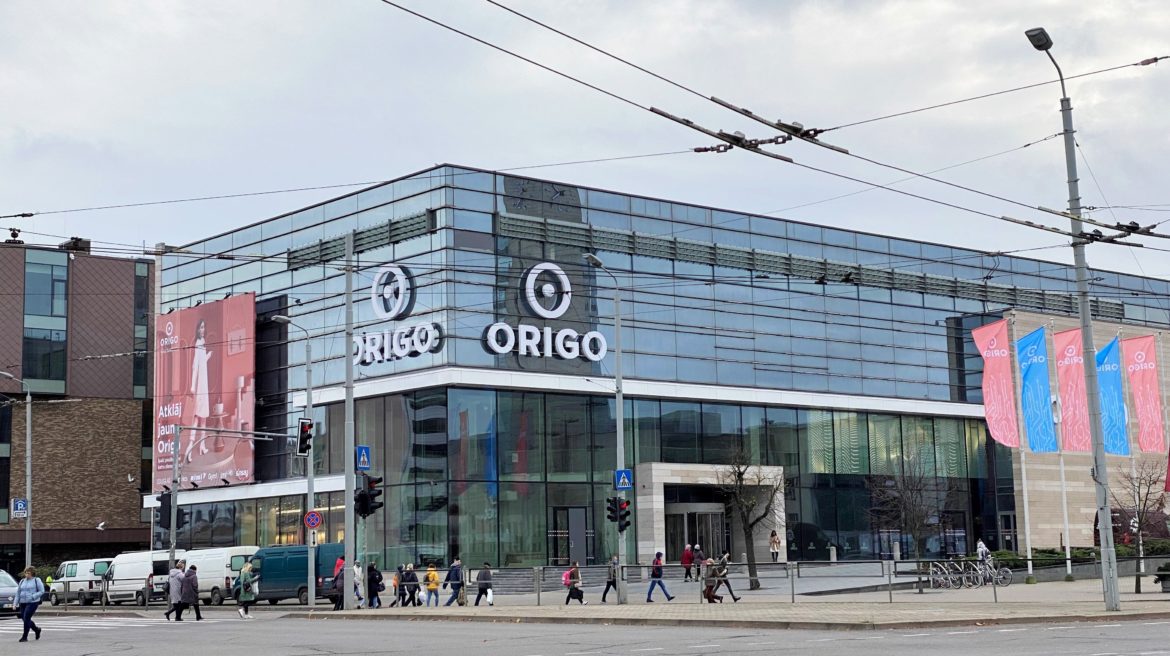 At the beginning of November, the reconstructed shopping centre Origo opened its doors to visitors, featuring a new entrance from the Station Square (from the Satekle Street side). Its interior is fashioned after the Origo building opened this spring and invites its visitors to enjoy shopping in a calm, unhurried and cosy environment.
On the first floor of the reconstructed building, in its permanent location, from now on visitors will find the Info Centre. Shops for the needs of the whole family and home, service providers, including catering companies, will gradually start operating.
Due to the expansion of Origo, in addition to the shopping centre's existing tenants – the only Rimi Hyper in Riga City centre, as well as Sportland, Reserved, Monton, Lindex, Skechers, Sinsay, RD Electronics, Evelatus, Bite, Tele2, LMT, Douglas, Kunst & Hobby, Gabi, Boos Juice Bar and others – new brand stores and service providers have been added, including Dino Zoo, Fielmann, Washbox, The Body Shop, Euronics, Stenders, Gym! and Toys Planet, with Vapiano, Mohito, KFC and others opening soon, too.
With the opening of the new entrance of the reconstructed building from the Station Square (from the Satekle Street side), visitors can now freely move between the reconstructed building and the new building via the first and second floors. We also remind you that train passengers have an easy access from the platforms of the Central Station to the second floor of the shopping centre Origo.
By prioritizing the health of visitors and employees, in order to limit the spread of Covid-19, the shopping centre Origo continues to strictly comply with all epidemiological safety measures, the sanitary and hygiene requirements. Visitors are also encouraged to observe physical distancing and use face masks.
Let's take care of ourselves and others so that autumn is not only a productive season, but also a healthy one!
‹ Events archive