World Blood Donor Day event
09.June, 2023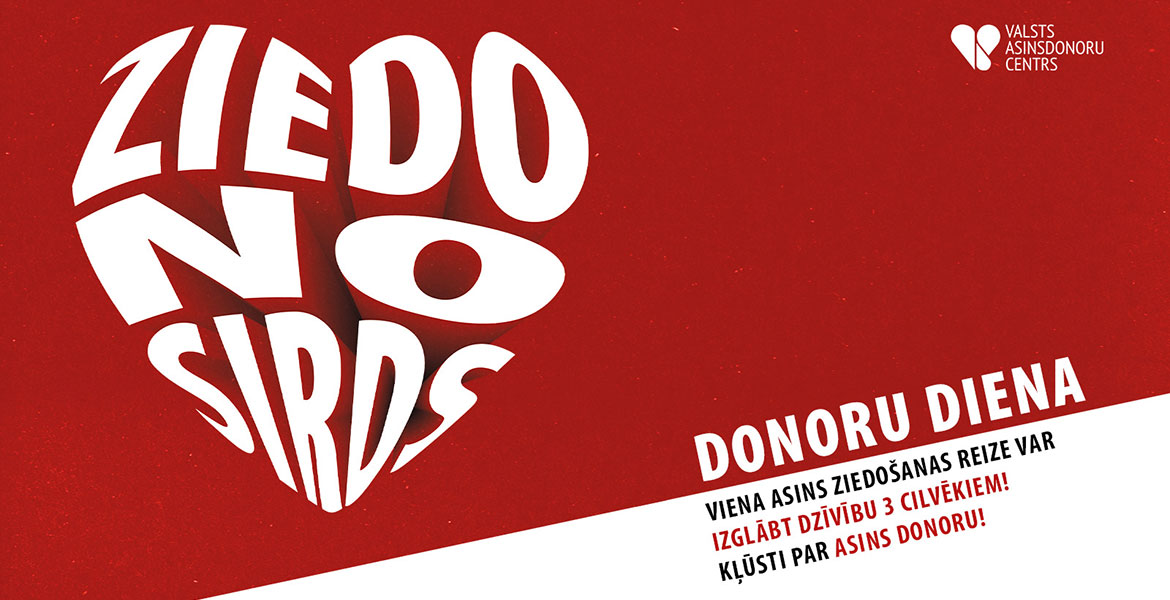 In cooperation with Origo Shopping Centre, the State Blood Donor Centre (SBDC) is organising an educational and informational social event on the occasion of the World Blood Donor Day – in the square in front of Origo Shopping Centre on 16 June 2023, 12:00–16:00.
The aim of the event is to promote the blood donation movement in Latvia by informing the public about the purpose and benefits of donating blood and inviting people who are not yet blood donors to join the blood donation movement to help save lives.
During the event, SBDC experts will give advice on blood donation, visitors will have the opportunity to determine their blood type, measure their haemoglobin level and donate blood in the SBDC mobile laboratory.
The event venue will include a pop-up studio of STAR FM radio providing direct radio coverage of the event form the square in front of Origo Shopping Centre, as well as various educational activities and mini-competitions for the participants and visitors.
DJ Maija Rozīte and Oskars Lepers will host the event.
Programme:
educational info about the donor movement throughout the event;
information on how donated blood is used (how many people have been saved in 2022, how much and what kind of blood is needed)
various facts, myths and truths
an invitation to join the blood donation movement;
popular personalities who are blood donors, influencers in short live interviews (why they do it, how they feel, how they started, why they invite others to do it) – 2x/hour;
on-air conversations with the SBDC team (head of SBDC, medical staff);
DJs as moderators outside the live radio – e.g. talking to visitors / hosting mini-contests / short interviews with those who have come to donate blood.
You are welcome to participate!
P.S. The event will be filmed and photographed, and the material will be used for publicity purposes of Origo Shopping Centre and the SBDC.
‹ Events archive