Currently s/c Origo has a safe number of visitors.
Innovative materials
The floor of the new shopping centre building is covered with Dekton tiles composed of a complex mixture of minerals that gives the floor particular firmness and durability. Furthermore, the material is pore-less, so there are no stains and the floor is easy to clean, practically without chemicals, simultaneously ensuring a high level of hygiene.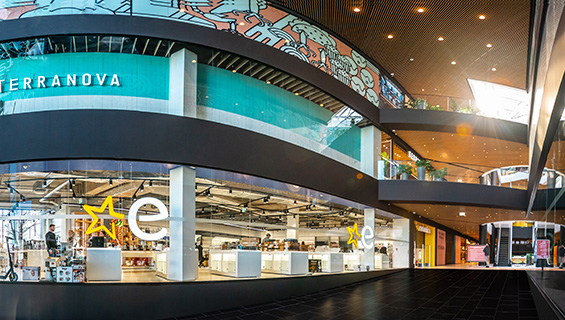 "In additional to environmental benefits, a sustainable building ensures improved cost-effectiveness and savings of operation and management costs."