New branch of Veselības centrs 4 opens in Origo Shopping Centre
11.April, 2023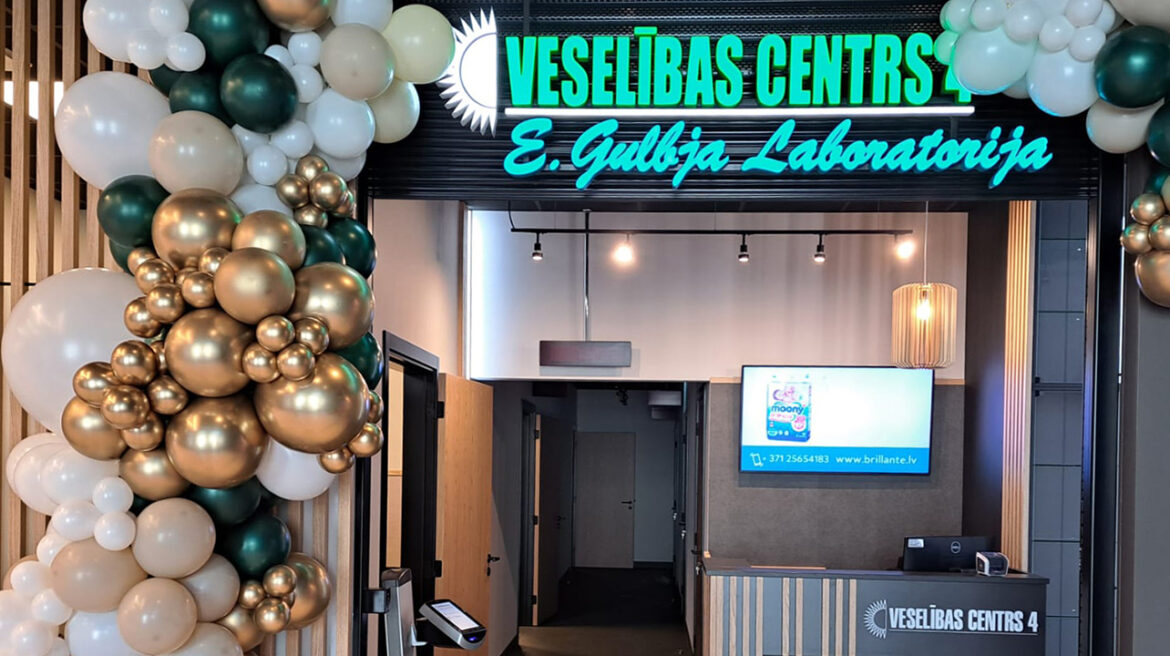 On the 3rd floor of the new building of Origo Shopping Centre, SIA Veselības centrs 4 has opened a new branch – Medicīnas centrs t/c Origo – which will provide various medical services, including vaccinations, podology and aesthetic medicine. Laboratory services will also be available, offered by SIA E. Gulbja laboratorija. The aim of the branch is to promote access to medical services for the wider community.  
"Promoting access to medicine is part of our sustainability strategy – during the pandemic, visitors to Origo Shopping Centre had access to a vaccination centre, and it is only natural that we have welcomed Veselības centrs 4 and E. Gulbja laboratorija. It is important for us to provide the general public not only with convenient shopping, but also use environmental accessibility to promote access to essential services such as quality medical examinations and procedures. The medical centre opened by Veselības centrs 4 is an important addition to our tenant mix. It is also worth noting that the premises of the Origo Shopping Centre are adapted for people with functional disabilities," says Evija Majevska, Commercial Director of Linstow Baltic and the Origo Multifunctional Centre.
Māris Rēvalds, Chairman of the Board of Veselības centrs 4, tells about the establishment of the branch: "Two leaders in the medical industry are implementing a joint project to help people access the services they need more easily and quickly, even outside working hours or on weekends. This synergy between the two companies makes the clinic special, as it fulfils its main objective of being accessible in time and place. It has always been important to us that clinics and their services are accessible to a wide section of society." Džineta Dimante, project manager of E. Gulbja laboratorija talks about the cooperation: "We are delighted to be implementing a joint project with Veselības centrs 4. By combining our knowledge, experience and desire to help people, we have created a clinic where people will be able to receive the most popular medical services easily and without unnecessary worries."
The location of the newly opened branch in the Origo Shopping Centre has been chosen on purpose – it is the symbolic starting point of Riga, where people from all over Latvia meet in one place. Medical institutions also have to adapt to today's hectic pace of life by providing services in places that are easily accessible to people. The medical centre at Origo will offer the most sought-after medical services – customers will be able to have various types of tests, get vaccinations for travel and for diseases common in Latvia, receive services from dermatologists, podologists, beauticians and other aesthetic medicine specialists, as well as therapeutic massage services.
The new branch of Veselības centrs 4, Medicīnas centrs t/c Origo, is located on the 3rd floor of the new building and is open every day, including weekends. The branch is open from 10:00 to 20:00.
For appointments and further information call 67847720.
Accessibility is ensured for people with functional disabilities.
Registration code of the medical institution: 0100-64114
About Veselības centrs 4
Veselības centrs 4 is one of the largest private multi-profile medical institutions – a leader in innovation and medical technology in Latvia – that has been caring for patients in more than 23 branches and associated companies for 29 years. Veselības centrs 4 main areas of activity are a diverse range of diagnostics, full spectrum of treatment, modern rehabilitation, new-concept preventive and aesthetic medicine. The motto of Veselības centrs 4 is – genuine care for your health! The team of Veselības centrs 4 consists of outstanding professionals, each specialising in their respective fields, who are constantly up-to-date with the latest developments in the world.
‹ Events archive