Currently s/c Origo has a safe number of visitors.
Construction of Origo
ORIGO was constructed on an already previously built plot, with minimum environmental impact (linden trees along Elizabetes Street, greeneries along Satekles Street, as well as in the green gardens on terraces of Origo One business centre).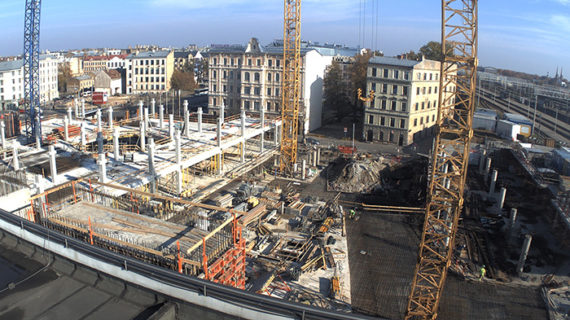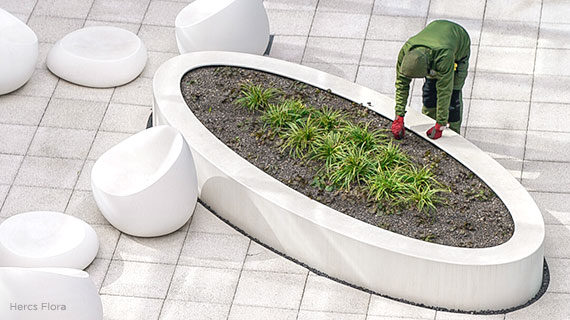 Our goal
Our goal is to preserve the environment for future generations we have and even improve it.
Convenient for everyone
For the convenience of "Origo" shopping centre visitors, a drinking water filler stand has been installed, a medical aid room has been outfitted, the centre is also now conveniently accessible to people with reduced mobility via the specially equipped elevators, and the building is now also adapted to the needs of the visually impaired customers – there are Braille signs in the elevators and on the handrails in the staircases. "Origo" is one of the first shopping centres in the Baltics to introduce tactile guides in the building, which allow visitors with visual impairments to move around comfortably. The building is also designed with families and children in mind – there is an interactive play wall, children and parents' space, as well as special parking spaces allocated for families and other amenities.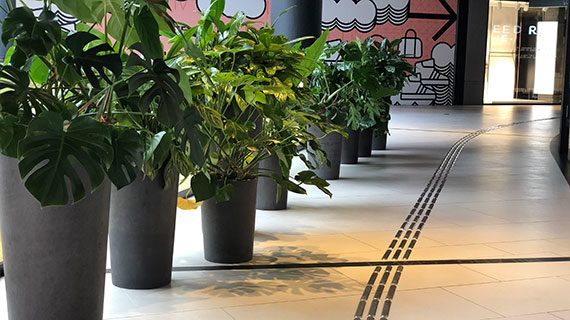 ""In our work on the "Origo" expansion project, we wanted to become a model for shopping centres in terms of implementing sustainability standards, environmental accessibility and in terms of creating a comfortable environment for both employees and visitors. For a year now, we have been open to visitors, constantly improving the conditions of environmental accessibility and introducing new solutions, all of which allow us to say that our centre is a safe, environmentally friendly, and suitable shopping place for everyone. It is a pleasure that the "Origo" is the first shopping centre in the Baltics to receive a BREEAM rating of "Excllent" (i.e.,> 70%)"."
The highest scores were received in the following categories:
transport (100%);
water (100%);
land use & ecology (90%);
waste (86%);
energy (79%).