Currently s/c Origo has a safe number of visitors.
The reconstructed intersection
The reconstructed intersection of Satekles and Elizabetes streets provides easier and safer access to public transport.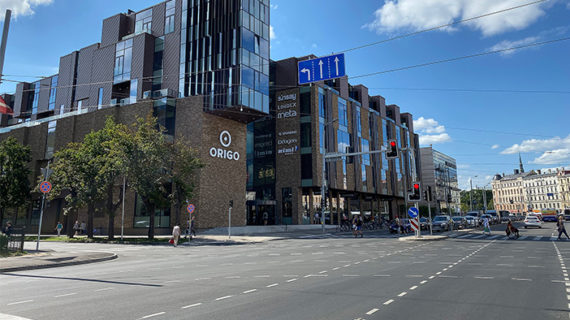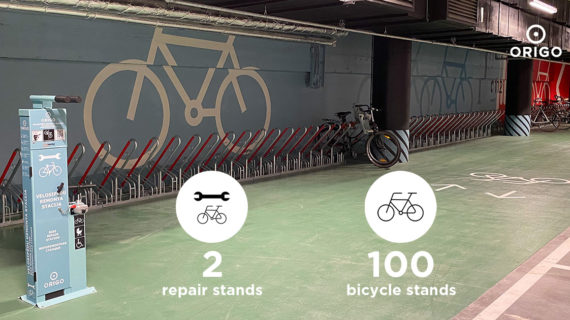 The underground parking
The underground car park has a spacious bicycle parking that can be safely accessed using a special bike path. In addition, we offer the possibility to make small repairs to your bicycle. The car park has specially designated places for parking of shared cars. Car sharing reduces the number of vehicles on city streets. If you come to shop with your neighbours, feel free to park in the designated place.
The underground car park also offers electric vehicle charging stations free of charge.
We encourage our visitors to use such means of transport that do not increase the level of pollution in the city environment.



"Taking into consideration public interests, safety and development of the business centre, Linstow Baltic reconstructed the intersection of Satekles and Elizabetes streets as a gift to the city." Linstow Baltic